Get inspired…
Photos and videos play an intricate part in where some of us want to travel. When some of us travel we seek the perfect location and natural lighting to capture the beauty of us and everything the earth has to offer. The purpose the WLML Travel Community is to display beautiful photography around the world and hopefully spark the idea for your next travel experience.
We aim to inspire others to travel & we are inspired by the travel of others.
One of the most remote places in the world. This is Curieuse island in Seychelles. This island was once a leper colony. It was used as such up until 1965 to protect the human population of the area. It is now more famous for its astounding beauty, and large population of the ultra rare giant tortoise. We visited here on our honeymoon and we long to return one day.
Niya @ Wat Arun in Bangkok, Thailand
''I travel for the culture. I travel for the history. I travel for the experience. I also travel for the amazing photo ops!" IG:@ thebizzyboss
Location - Inkaterra Hacienda Urubamba - IG: @clairetrickett
Carlina Soraia @ Money Beach in the Phi Phi Islands
"Tropic Like it's Hot" IG: @ icarlllly
Lonneke @ AQUA DOME in Langenfeld
"Am I Dreaming?" IG: @lonnekedehoog
Chantelle Mckoy @ Nellis Dunes in Las Vegas, Nevada
"Fear is only temporary, regrets last forever. Whether international or in the continental US.. Get out and explore!" IG:@Cee.Lavie
Alexzandria Dowdy in Zanzibar, Tanzania
"A lot of my family and friends are stuck in my hometown me on the other hand itches to see what the world has to offer." IG @Alexnwond3rland
Curteis Roberts @ Ballito Beach in South Africa
"Take every opportunity you can to celebrate life, we are blessed to have it and even more to share it with others" IG: @Curteisroberts
Nancy Kaviza @ The Edge beach club in Bali
"The views from this resort are superb as are gardens and grounds and the pools are fantastic." IG: @Brownskin_chik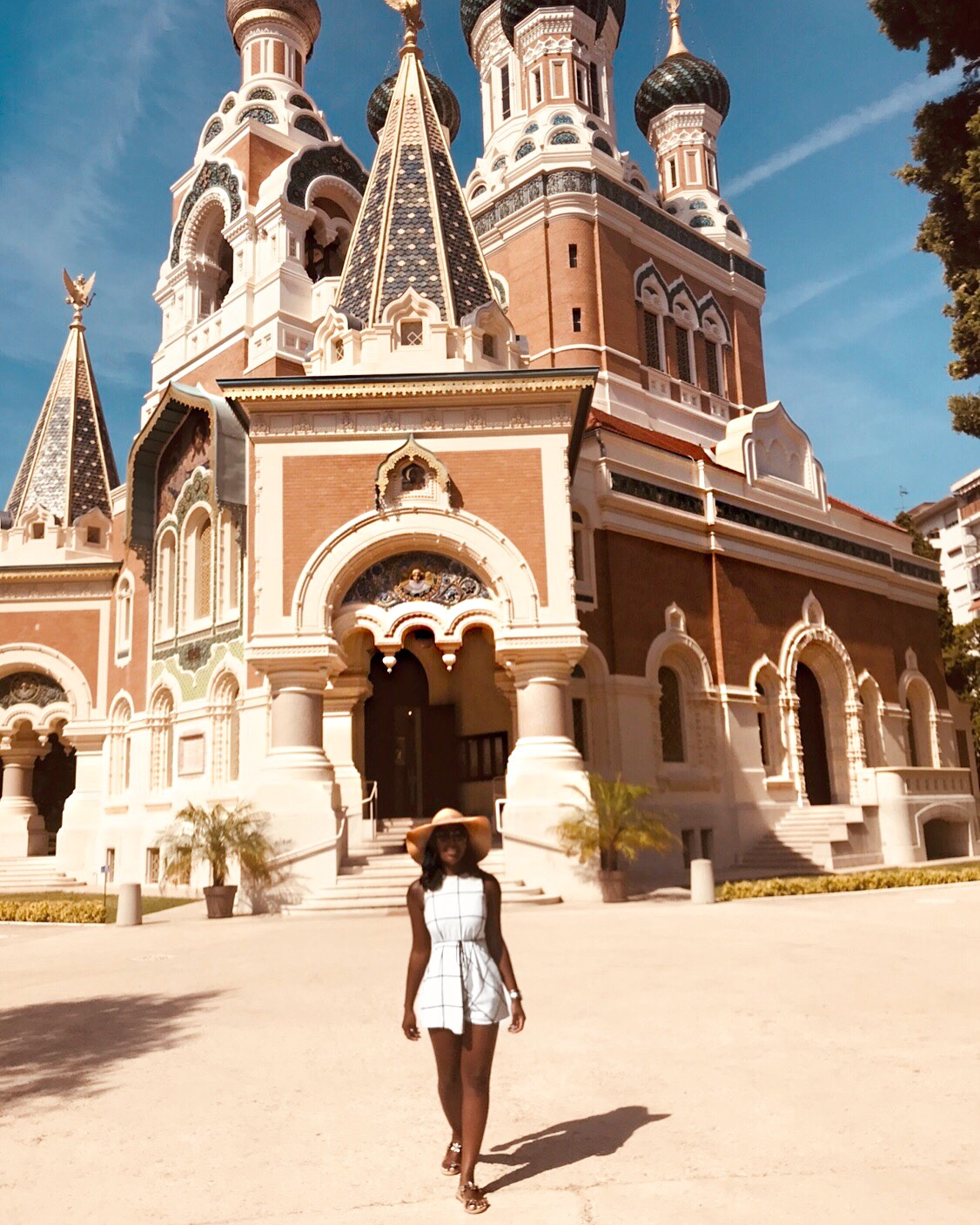 Zoie-Marie McKay in Nice, France
Russian Orthodox Church IG: @Zoie_Mckay
Curteis Roberts @ Isimangaliso Wetland Park in St. Lucia
"I might be walking this path alone but thee who seeks shall find the undiscovered treasures of this world." IG: @Curteisroberts
Deeva @ The Blue Temple in Thailand
"There are reasons we don't see the world in black and white" IG: @deevatheexplorer
Tegallalang rice terraces IG:brownskin_chik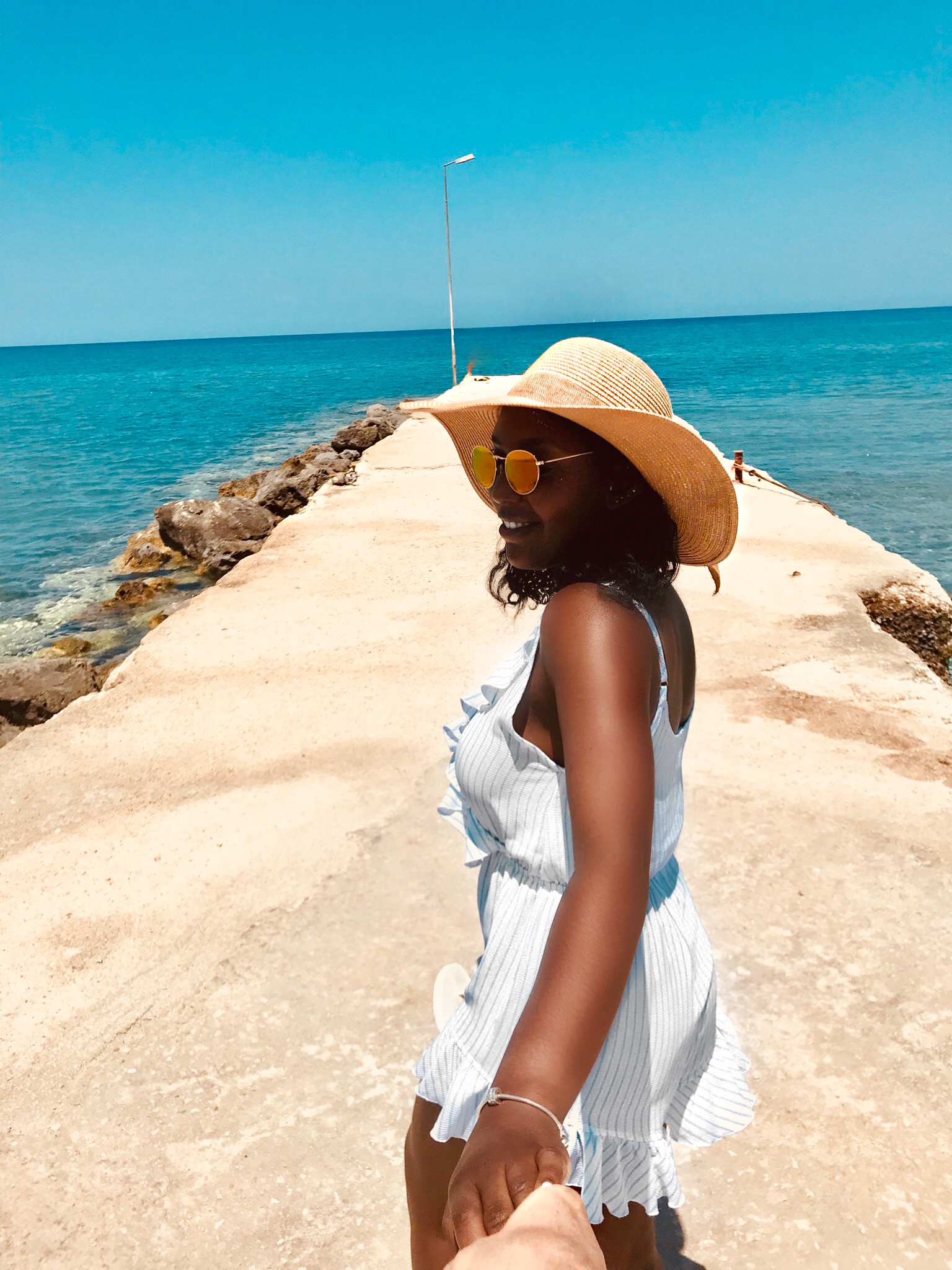 Zoie-Marie McKay in Zakynthos, Greece
"Wouldn't want to be anywhere but here" IG: Zoie_McKay
Chantelle Mckoy and friends in Montego Bay, Jamaica
"It's not the destination where you end up but the memories you create along the way." IG: @Cee.lavie
Niya @ Flamingo Beach in Aruba
"Jobs fill your pocket, but adventures fill your soul" IG: @thebizzyboss
Alexzandria Dowdy @ the world famous Bali Swing
"I travel because it makes me realize how much I haven't seen, how much I'm not going to see and how much I still need to see. I want people to see the world through my eyes as well as be an example of how exploring the world brings some many beautiful moments into your life" @Alexnwond3rland
Jrizzy @ Atuh Beach Nusa Penida
Brittni Naylor in Cancun, Quintana Roo
"Resting Beach Face" IG: @Bmariee_n
Elena Monteleone in London
Curteis Roberts @ Kruger National Park in South Africa
°Positivity is a mindset. Wake up with hope everyday, be grateful for everything you have and it will shine through into your life." IG: @Curteisroberts
Claire Trickett @ Xudum Okavango Delta Lodge in Botswana
"I still stop breathing when they make eye contact" IG: @clairetrickett
Lonneke in The Cayman Islands
"Island Dreaming" IG: @lonnekedehoog
La Vonte (Insta: @grown_LV)
Bianca @ AZULIK Hotel in Tulum
"MOOD: feeling grateful for new experiences." IG: @_biancacarter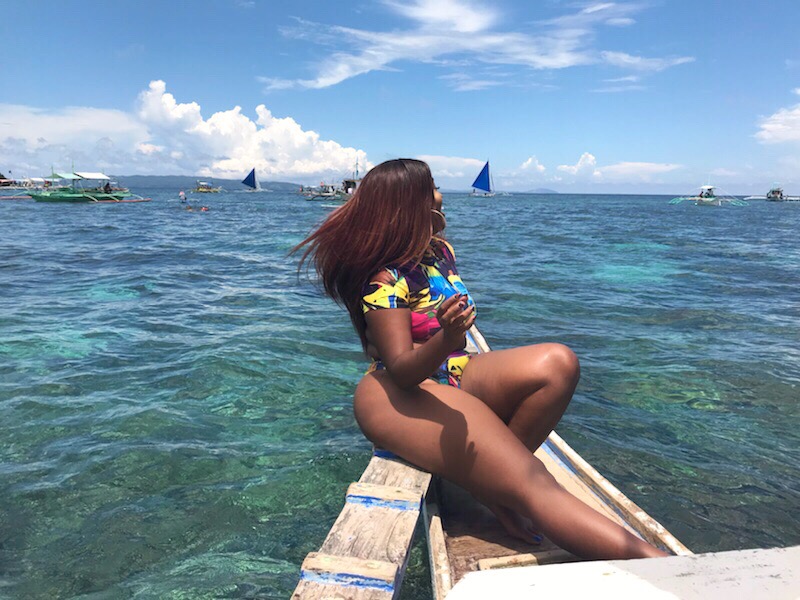 Alexis Glen in Boracay, Philippines
Boracay is a small island in the central Philippines. It is well known for its stunning turquoise water and lush white sand beaches. IG: @i_want_lex
Melissa Marello @ Art With Me in Tulum, Mexico
"This is the story of Agaue, a nereid, who's now standing between her home and humankind demanding unity and friendship between two worlds." IG: @Melissamarello
Brittni Naylor in Cancun, Quintana Roo
"Summer 2019 are you ready" IG @Bmariee_n
Melissa Marello @ The Great Wall
"A day I'll always keep in my heart. One of the most incredible experiences I've done. We arrived really really early in the morning and it was the greatest decision we made that day. It was stunning and having the whole place without anyone around us created such a unique atmosphere. One of the 7 Wonders all for us. It really seemed like it really was." IG: @Melissamarello
Claire Trickett @ Ngorongoro Crater Lodge in Tanzania
"A change in latitude always helps your attitude." IG:clairetrickett
They constantly ask her, "What's the prayer sis?", meanwhile I'm thanking him for answering mine. IG: tolutemi
Carlina Soraia @ Es Pujols in the Balearic Islands of Spain
"IDK about you but I'm feeling 22" IG: @icarlllly